Traveling is everyone's hobby. We enjoy it for making a gap in everyday living to refresh and to have a productive life in a better way. However, in the new world where changes are permanent elements of our life, and normal living models are no longer practical, traveling is a need. 
No need to mention how hard financially scheduling a trip is for most people. This condition has spread worldwide. We need a new concept that works globally to solve this problem. However, to be a successful concept, it needs to cover the problem inside the idea. For instance, books are expensive and people prefer not to pay a certain budget for them. Therefore, we observe a decrease in reading books all around the world. In contrast, passing books after reading to others, could be a new concept/ value. As a result, having a library full of old and new books would no longer be a prestige. This is the way a new concept could level up reading books in society since the main problem is about price. 
 Similarly, there is a new business concept that helps people to have a better financial plan for more vacations. You can use a 2X credit for what you pay as a membership, for your future vacation and simultaneously, you could sign up for the online business program, learn internet marketing and gain passive income after a while. 
 Imagine you could start up as a venture into the unknown and grow it into the biggest love of your life and have the special privilege to make it your profession, and explore the world while experiencing various cultures in connection with like-minded people. 
 It includes all types of travel and stays; nevertheless, it concentrates on cruises. That's true, cruising is attainable for everyone now, and things feel different when you are on a cruise deck.
 Carnival, Princess, Norwegian, Holland America, Regent Seven Seas, Oceania, and Sea Bourn, and whether you are alone or a couple of close friends, you are looking for a romantic trip as a couple, or as a family with everyone excited about destination attractions available at various ports-of-call, or if you sail in the Mediterranean, Northern Europe, the Caribbean, Bermuda, Alaska, the South Pacific, and more, you will receive the best rates, while cruising on a marvelous ship and never having to lift your suitcase.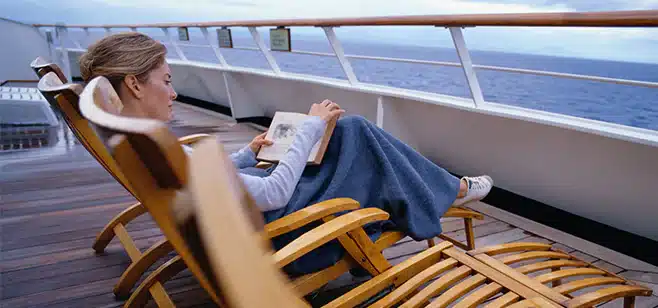 For more information, please watch the entire video.